Disadvantaged groups and in general poorer have hard time in access to health services. One may think that factors are mainly economic, but it is not the case. In most of cases, the lack of access is linked to mistrust in institutions, to social relations and to a poor education level.
Hence, the definition of access relates to a set of conditions that makes it possible. For example: participation to public life, economic status, availability of ad-hoc social services, capillarity of information and role of non-profit actors.
In particular, we see the role of NGOs as fundamental, given the liquidity and flexibility they have to act. Concretely, they can move between institutions and specific user to guarantee the access to health services.
As health definition, we mean also the capacity that the individual has to understand his/her own status to respond to a current situation. In other terms, we can see health service access as a resilience component of the individual
In this sense, NGOs have a great role to facilitate the access of health services in concrete terms, to ensure the wider responsibilities of democratic participation. They can make the difference on raising awareness regarding one's rights. What is more, NGOs define critical points along different lines, such as gender, engagement of citizens or volunteers for a specific cause.
For the previous reasons, we have promoted an intense two-day work with our volunteers to collect medicines to support who does not have full access to health cure. In a rural village like ours, we have collected almost 250 boxes – a real success of participation. This is part of an action called OpenCori, co-financed by Lazio Region and the Labour Ministry of which Polygonal is coordinating partner.
How have we managed to coordinate NGOs, private sector and public administration? Some suggestions that have also partly been anticipated in another article:
Make a group of citizens feel the urgency for action;
Coach your volunteers for a common aim – create simple rules and valorise their network and ideas. A good suggestion is to have a read on Levol-app e-learning platform;
Share, share, share – talk with the pharmacies, local foundations or any actor working in the health sector;
Define the volunteering routine to collect pharmacies and gratify who is supporting you – bring a hot coffee or some delicious doughnuts;
Have a rigorous system of tracking the medicines collected;
Be transparent – tell people how you are going to use the medicines you are asking for and quantify the overall number of medicines.
THANK YOUR VOLUNTEERS!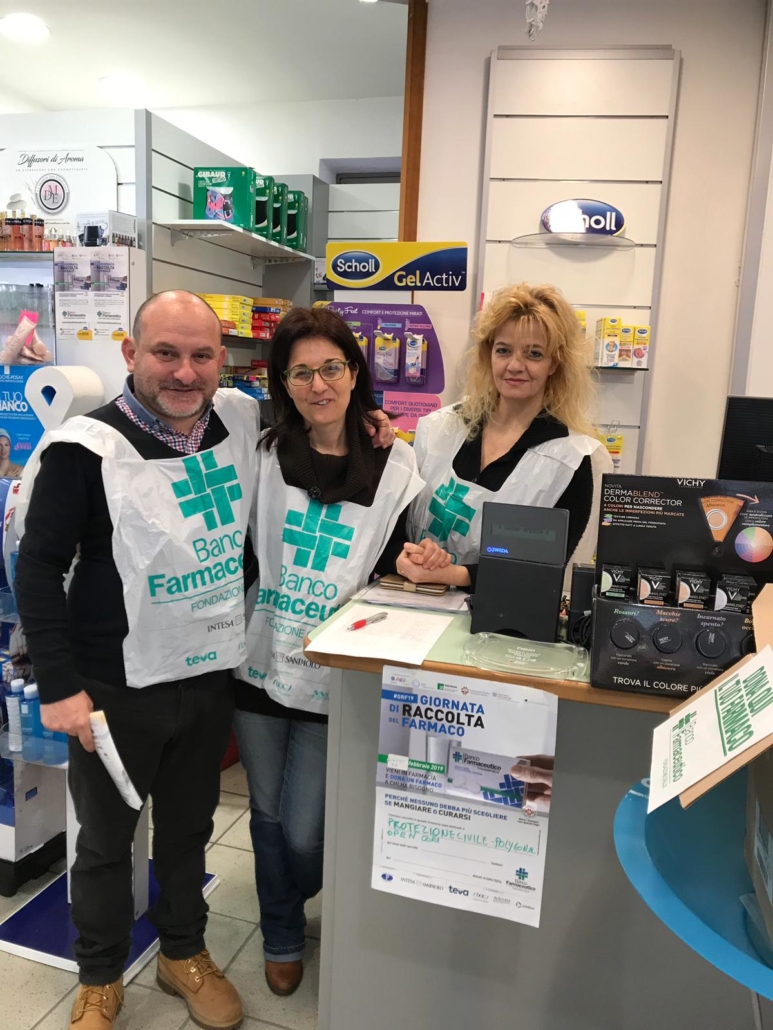 https://www.polygonal.ngo/wp-content/uploads/2019/02/IMG-20190211-WA0022-e1550013497907.jpg
1288
1184
Marco De Cave
https://www.polygonal.ngo/wp-content/uploads/2018/11/polylogo-300x252.png
Marco De Cave
2019-02-12 23:11:27
2019-02-12 23:11:31
Solidarity in health access: the role of NGOs